Home
---
Marketing & Sales Portfolio
A collection of campaigns produced for our clients.
---
Your 401k Plan
A comprehensive program that includes a series of videos and complimenting workbook and plan highlights
---
HazNet
An initiative to develop a real time tracking and notification system for risk mitigation
---
---
About Scudder
With a distinguished career that spans a range of experiences, from chronicling events in war-torn Indochina to spearheading a national center for the satellite tracking of hazardous materials, Mr. Scudder owns and operates Scudder Financial Communications. His group specializes in creating effective marketing / sales campaigns as well as investor educational programs for financial institutions. Along the way, Scudder has accumulated an impressive collection of awards and recognition for his efforts. His client list reflects the quality of those achievements, though the real measure of his work, lies in his client's increase in market share and profitability.
Beginning with their first financial client, The Vanguard Group in 1990, Mr. Scudder has gone on to direct marketing campaigns and provide investor educational programs for T. Rowe Price, Bankers Trust, Nations Bank (Bank America), Prudential Securities, Met Life, American Skandia, Federated Retirement, Paine Weber, PNC, SEI, Mutual Risk Management and Legg Mason. His group also developed a niche in marketing off-shore insurance groups and was responsible for the successful creation and direction of the re-branding and roll-out of XL Capital, one of Bermuda's largest insurance companies.
Prior to incorporating as a marketing communications group in 1994, Scudder was Executive Producer for Scudder Productions, well known as an international film production company, specializing in regional and network commercials. In addition, to producing in New York and Los Angeles, Scudder has done extensive shooting and production throughout Europe and Asia.
His most current undertaking has been to incorporate his knowledge and body of work in the insurance markets, internet and e-commerce products to develop HazNet, an innovative risk mitigation system for the transport and storage of hazardous materials.
Mr. Scudder is a 1973 graduate of the Rochester Institute of Technology. Prior to graduation, he served as a Combat Photographer in Vietnam, 1969-70. He is also is proud to be an alumni of the legendary Advertising and Marketing Department, of Armstrong World Industries, for 8 years as a Writer/Producer/Director of their television programming and commercials.
He is a member of a number of professional organizations and a frequent speaker on financial communications and marketing.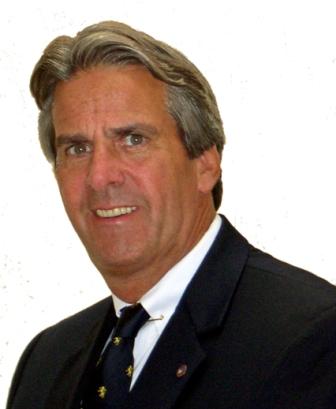 William S. Scudder
President
Scudder Financial Communications